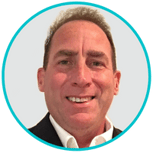 Join Dr. Tom Winston, Director of Intelligence at Dragos, for an educational webinar about the four characteristics of good cyber threat intelligence. He'll take you through the foundational principles and describe how to make intelligence actionable in your industrial environment.
Dr. Tom will also compare and contrast IT and OT threat intelligence, which relies heavily upon context to detect, describe, and mitigate threats.
Attend the webinar to learn:
How to assess threat intelligence.
Why you can't rely on a single source of intelligence.
Why confidence is the cornerstone of threat intelligence.
How to apply the diamond model.
How threats differ across industries.