Did you know that 72% of last year's ransomware attacks targeted manufacturers?
Threats to manufacturing security and productivity continue to increase around the world. In 2022 alone, Dragos tracked 437 ransomware incidents affecting manufacturers in 104 unique subsectors. These results – plus significant findings about vulnerabilities and common security weaknesses – have just been released in the Dragos annual ICS/OT Cybersecurity Year in Review.
Get these Exclusive ICS/OT Resources for Manufacturers
REPORT: 2022 ICS/OT CYBERSECURITY YEAR IN REVIEW
The industrial cyber threat landscape is constantly changing with new adversaries, vulnerabilities, and attacks that put operations and safety at risk. The 6th annual Dragos Year in Review summarizes what you need to know about your threats and benchmark your OT cybersecurity posture with other manufacturers and across all industries, including:

• Cyber events that dominated the headlines
• The current ICS/OT threat landscape
• Threat groups targeting manufacturers
• Findings from incidents & threat hunts
• Industrial impact of ransomware in 2022
• Trends in ICS/OT vulnerabilities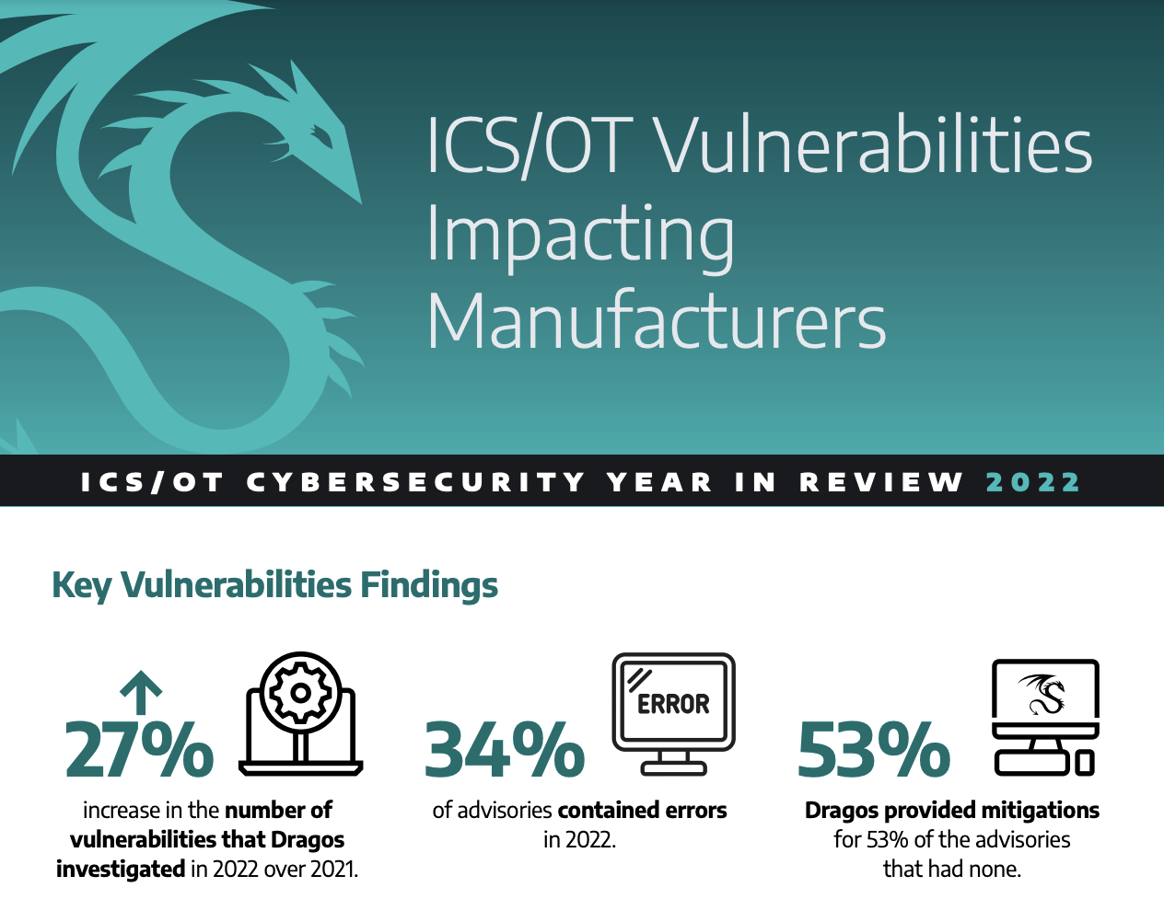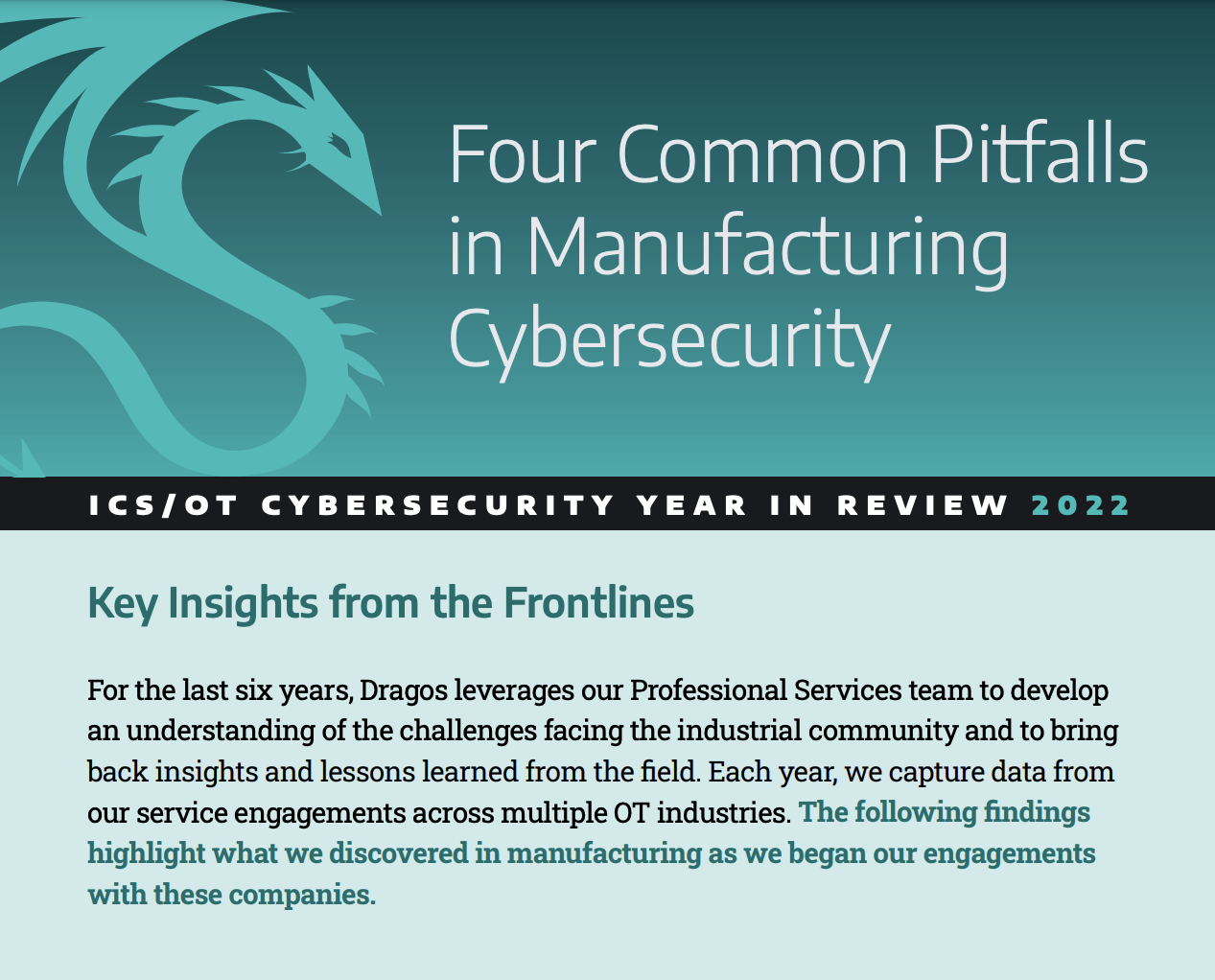 Infographic: Ransomware Targeting Manufacturers Worldwide
Check out key ransomware statistics from the past year, including notable ransomware incidents and worldwide trends.
Infographic: ICS/OT Vulnerabilities Affecting Manufacturing
Get key vulnerability findings from the past year and learn how manufacturers should manage vulnerabilities in OT environments.
Infographic: Common Pitfalls in Manufacturing Cyber Defense
Avoid common pitfalls discovered through Dragos service engagements in the manufacturing sector from the past year.