On-Demand Webinar
It's Not Just A PIPEDREAM: Protecting Industrial Infrastructure from ICS Cyber Threats
Original Air Date: 07/25/2022
As cybersecurity teams are on the front lines everyday identifying, analyzing, and mitigating threats facing their organization, staying on top of the latest industry threats and trends are imperative.
Join Dragos CEO & Co-Founder, Robert M. Lee and Splunk's Ryan Kovar and David Bianco for an informal fireside chat focusing on the global state of OT cybersecurity, CHERNOVITE's PIPEDREAM, current activity trends and how defenders can prepare their industrial teams to protect against the most sophisticated cyber threats.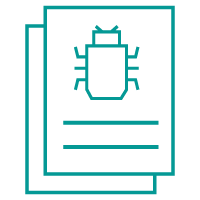 Whitepaper | PIPEDREAM: Malware Targeting Industrial Control Systems
PIPEDREAM is a modular ICS attack framework that an adversary could leverage to cause disruption, and possible destruction of industrial environments. Get actionable guidance to mitigate risk from cyber attack.