Join us for a "compact" version of DISC.
The Dragos Industrial Security Conference is your opportunity to get technical, actionable advice from Dragos front-line experts and ICS practitioners. For the first time this year, Dragos is offering a Compact DISC on Tuesday 9 November starting at 11:30 am AEDT. This two-hour virtual session of key presentations from DISC 2021 will not be recorded and won't be publicly available.
To preserve confidentiality and a focus on the mission of industrial asset owners and operators, approved registrants will be notified with instructions for joining the event by email.
What to expect at Compact DISC
Learn about current ICS specific cyber threats in a non-recorded, closed-door atmosphere
See the latest in ICS security controls, assessment methodologies, and best practices
Identify recent ICS vulnerabilities and how to leverage them correctly
Experience a technical, practitioner and case-study focused view of ICS threat operations
Gain insights into ICS incident response case studies and lessons learned
What if I'm already registered for DISC on 5 November?
You are welcome to join either virtual event (or both!) but 5 November DISC will be live during US business hours. Presentations are not being recorded, so Compact DISC is your best option to get the latest research and a good night's sleep.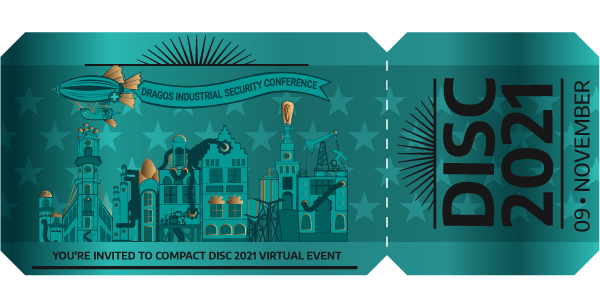 Who
Asset owners and operators combating industrial cybersecurity adversaries and select Dragos partners.
When
Tuesday 9 November

11:30 am - 1:30 pm AEDT
Cost
Free as thanks to the OT/ICS cybersecurity community.
Join the first-ever CTF at DISC.
Whether you're new to ICS or a seasoned practitioner, sharpen your cybersecurity skills and compete for prizes in virtual capture the flag. Play on your own or form a team to tackle OT cybersecurity analysis challenges like:
Phishing email

ICS Protocol PCAP

Digital Forensic Artifacts

Engineering and Network Diagrams

Winners will get prizes from Dragos - and bragging rights.
Compact DISC attendees can join the global competition any time between 3 November at 3 am AEDT through 5 November at 3 am AEDT.
Capture the Flag is only open to approved attendees of DISC and Compact DISC, so look for more detail when you receive confirmation of your registration.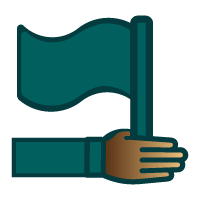 Capture the Flag
3 November - 5 November
100% online
Forensics-based challenges & more
Play alone or form a team
Sign up after you're approved
Lots of good material, lots of timely material, and some really honest conversations I am able to apply directly to my job.
- DISC 2020 attendee feedback