Thank you for downloading the report!
Get in-depth reporting on cybersecurity headlines, the ICS/OT threat landscape, case studies from the Dragos frontlines, and security trends seen at industrial organizations this past year.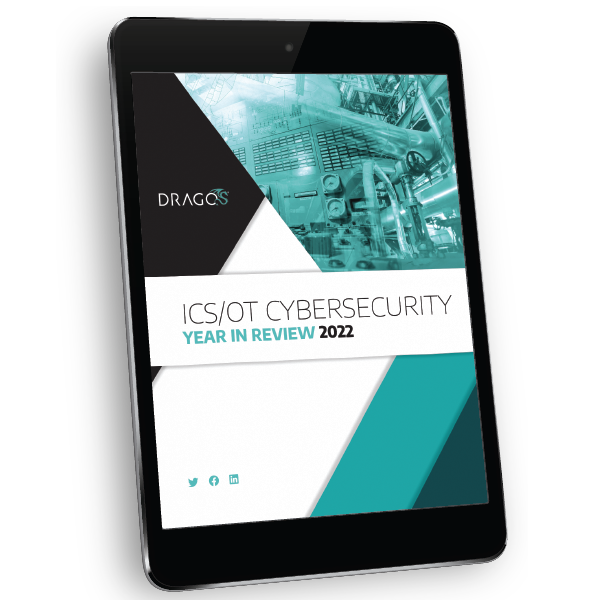 WEBINAR ON-DEMAND
2022 Year in Review: Threat Landscape
Industrial organizations must understand activity groups and their tactics to address the challenges of safeguarding ICS/OT. Join experts from Dragos in this live webinar for an in-depth analysis of the current industrial threat landscape.
WEBINAR ON-DEMAND
2022 Year in Review: Vulnerability Brief
Dragos vulnerability analysts Nick Cano and Logan Carpenter share insights on ICS/OT advisories they have helped assess and correct in 2022. Watch now to better prioritize vulnerabilities and focus your remediation efforts.

WEBINAR
2022 Year in Review: Lessons Learned from the Frontlines
Don't miss this roundtable discussion from the Dragos Professional Services team, as they share insights from their experience in 2022 on the frontlines of industrial cybersecurity.