Dragos Designated as a Leading Innovator on Westlands Advisory's 2022 IT/OT Security Platform Navigator Report and Scores Highest of 16 Top ICS/OT Security Vendors on the Strategic Direction Axis.
For this report, Westlands Advisory considered 103 OT security technology providers. Those vendors who didn't offer a technology platform, have a high number of use cases, integrate with IT, present a clear product roadmap, or have significant market presence were excluded.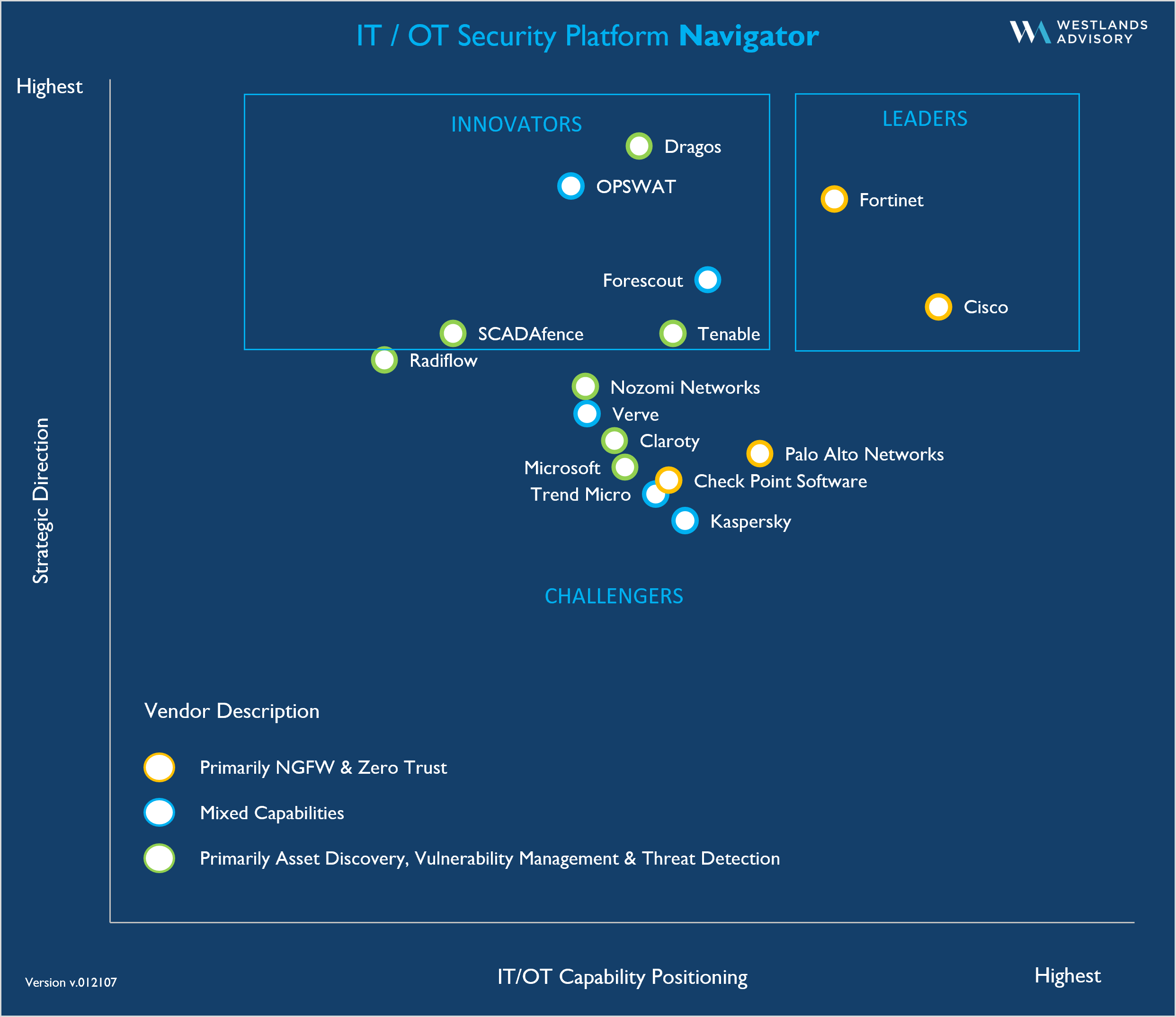 Read this report to find out:
How IT/OT platforms emerged and why firewalls and data diodes are no longer sufficient to protect industrial operations against highly sophisticated threat actors.
Why asset owners are allocating a higher percentage of cybersecurity expenditure on the protection of OT, growing from 17% of total industrial cybersecurity expenditure in 2019, to 22% by 2027.
Investment drivers for OT security solution adoption including the increasing digitalisation of operations, the current threat landscape, and changing regulatory conditions.
How Westlands Advisory Ranks 16 Top ICS/OT Security Vendors.