On-Demand Webinar
How to Prepare for Effective Incident Response
Part III: Incident Response for ICS Webinar Series
Original Air Date: 3/29/23
Don't miss the final webinar in our Incident Response for ICS series, where we explore the differences between incident response for OT environments vs IT environments.

Join Jan Hoff, Principal Industrial Incident Responder and Tim Ennis, Senior Industrial Incident Responder as they outline the intersection of OT incident response recommendations with incident management system principles, providing OT defenders with actional items to improve incident preparedness, including:
Facilities, equipment, and personnel recommendations
Recommended procedures and communication tools
An Incident Response Preparedness Key Actions Checklist

The increased regulation in Europe and the UK (CAF, NIS2, IT SIG 2.0) has made Incident Response an integral part of protecting our industrial infrastructures. Tim and Jan will demonstrate how Incident Response fits into your cybersecurity journey to EU/UK compliance.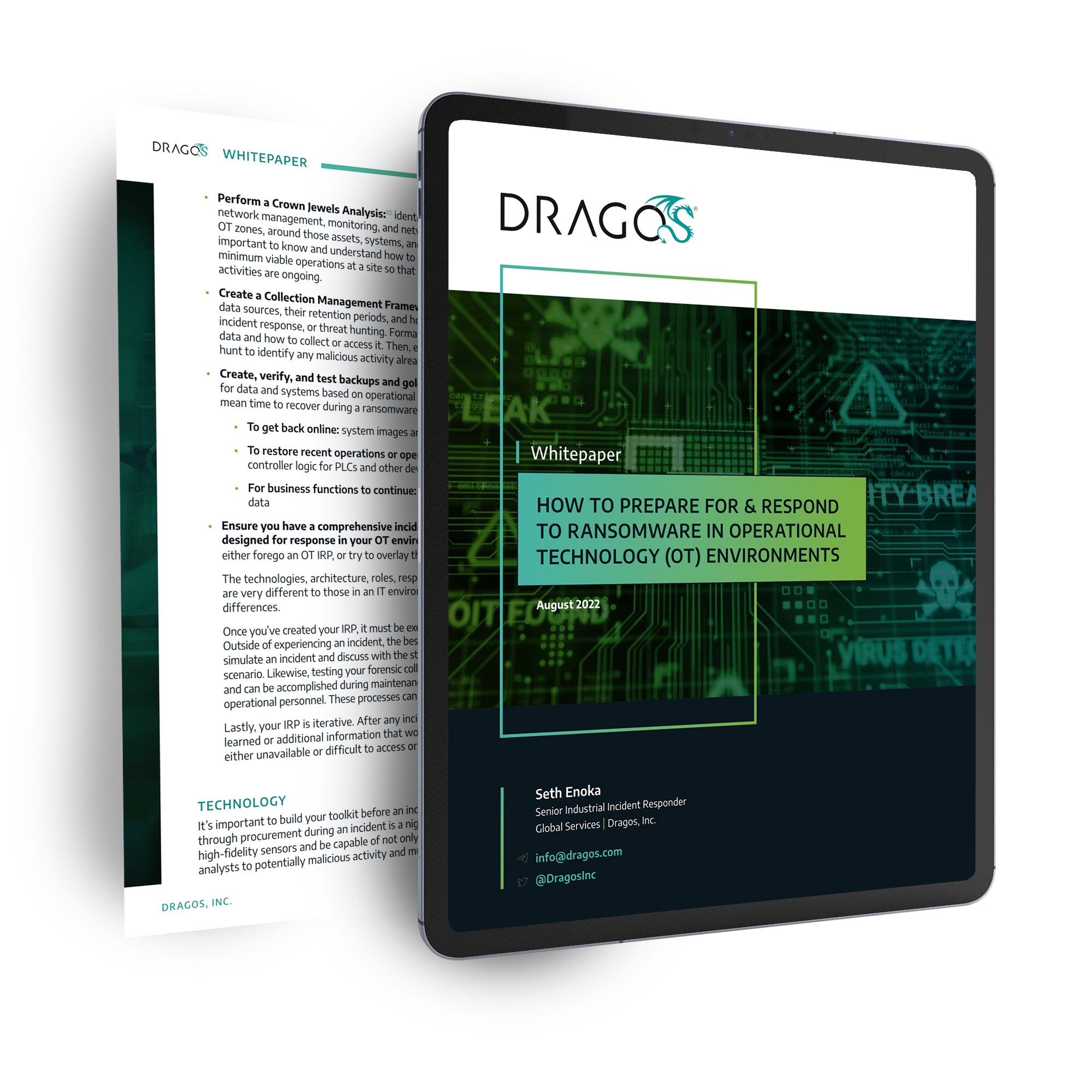 FREE REPORT
How to Prepare For & Respond to Ransomware In Operational Technology Environments
Knowing how to prepare for and respond to ransomware threats in ICS/OT environments requires a different approach than for IT. Immediately assess your OT cybersecurity preparedness.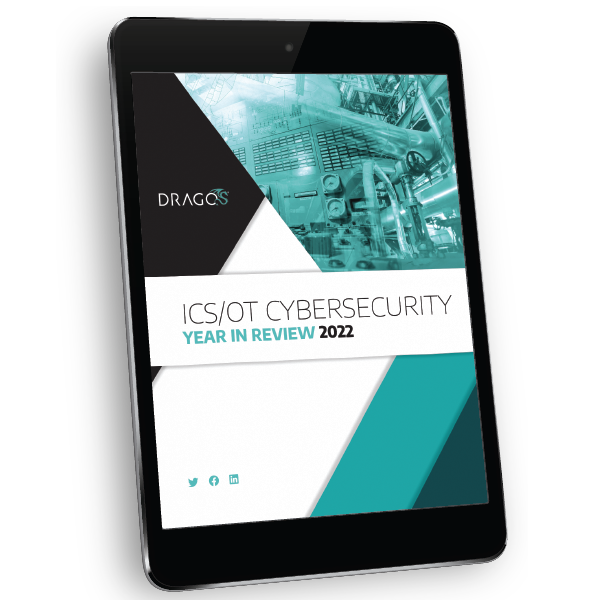 The latest ICS/OT cybersecurity news
from the Dragos blog