On-Demand Webinar
Why is OT Incident Response Different than IT?
Part II: Incident Response for ICS Webinar Series
Original Air Date: 3/1/23
Listen in on Part II of our Incident Response for ICS webinar series, where we explore the differences between incident response for OT environments vs IT environments.
In this webinar, Vernon McCandlish, Principal Industrial Incident Responder and Hussain Virani, Senior Industrial Incident Responder, outlines what incident command looks like across the globe, and dives into an in-depth discussion on exactly what's different about incident response in OT environments, and why an ICS incident response plan is a critical step for OT cybersecurity preparedness.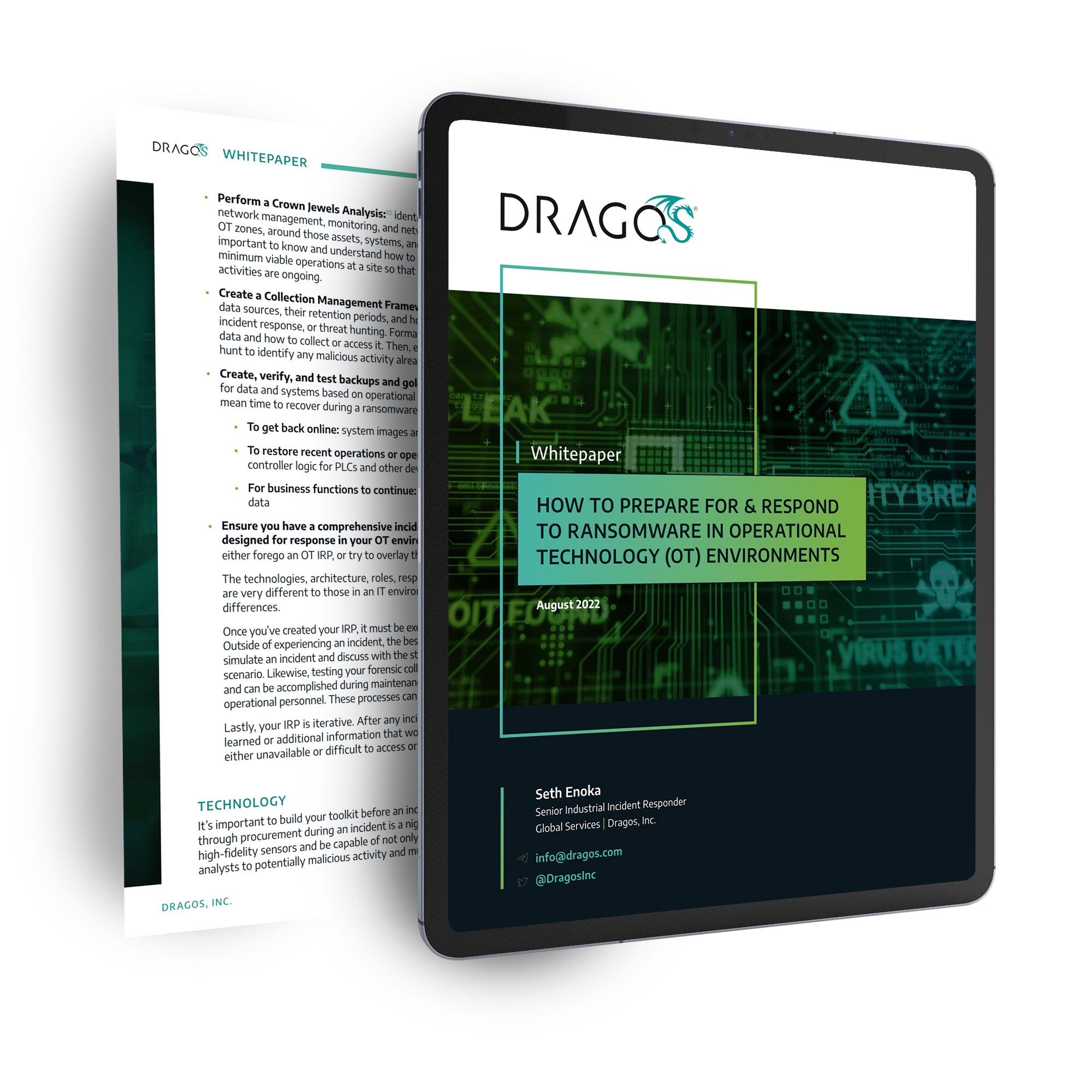 FREE REPORT
How to Prepare For & Respond to Ransomware In Operational Technology Environments
Knowing how to prepare for and respond to ransomware threats in ICS/OT environments requires a different approach than for IT. Immediately assess your OT cybersecurity preparedness.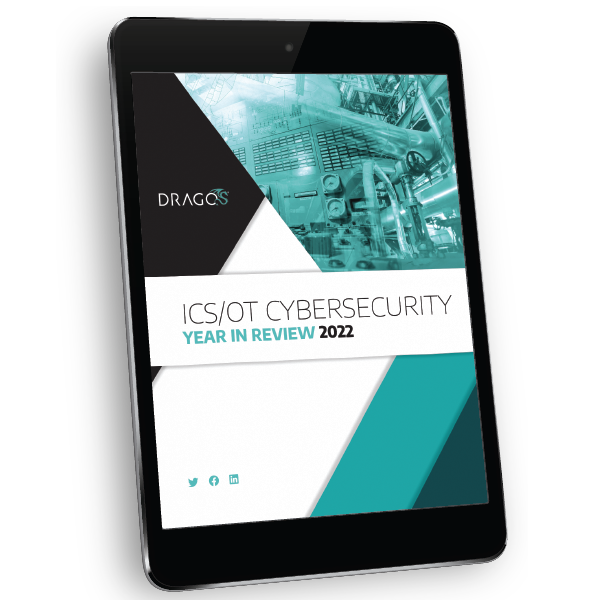 EXCLUSIVE REPORT
2022 ICS/OT Cybersecurity Year in Review
The industrial cyber threat landscape is constantly changing with new adversaries, vulnerabilities, and attacks that put operations and safety at risk. The 6th annual Dragos Year in Review summarizes what you need to know about your threats and benchmark your OT cybersecurity posture.


The latest ICS/OT cybersecurity news
from the Dragos blog